In the final game of the 2023 football season, the Dos Pueblos Chargers took on the Rio Mesa Spartans, but could not pull through with the win, losing 48-6.
Both teams started off the game slow, with two sacks each, where it would then pick up after a 10-yard rushing touchdown from the Spartans. The Chargers then started with the ball at their own 5 yard line, but fumbled it on the snap. It was recovered by Rio Mesa who scored a touchdown and brought the score to 14-0 before the end of the first quarter.
With a punt on the opening drive of the second quarter for Rio Mesa, the Chargers would get the punt at the 14-yard line. They would immediately throw an interception to Rio Mesa, which was almost returned for a touchdown. This set up Rio Mesa for a First and Goal.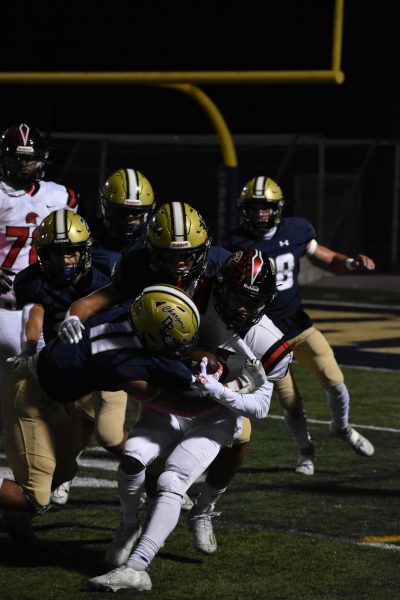 With the first and goal field position, the Spartans capitalized and scored, but did not convert the PAT. For the rest of the half, the Rio Mesa Spartans would score another touchdown, leaving the score going into halftime, 27-0.
In the third quarter, it wouldn't be until around three minutes left until anyone would score, where the Spartans would score another rushing touchdown. The Spartans ran a second rushing touchdown before the end of the quarter, leaving the score 41-0, going into the final quarter of the game.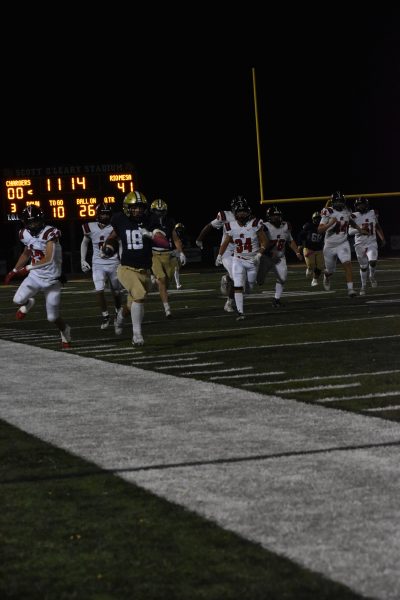 To start the final quarter off, the Chargers scored their only points of the game on a 74 yard rushing touchdown from Kaleb Williams (11). The Chargers did not convert on the PAT, making the score 41-6.
On the first play of the next drive for Rio Mesa, they got a 49 yard touchdown reception, finalizing the score of 48-6.
On the final offensive drive of the game for the Chargers, backup Quarterback Drew Schultz (10), would come in for one drive, and pushed down the field to the 10 yard line, before he was intercepted by the Spartans.
Despite the loss for the Chargers, they did have good plays from a selection of players. On the offense, Williams (11) ran 180 yards on 23 carries. On the defense, Gesswein (11) piled two sacks, and Leon (12) piled one as well. Additionally, Huerta (12) and Barnhart (10) lead the team in tackles with 7 each.
With the loss, the Chargers would end the season at 3-7 overall, and 1-7 in Channel League play. Overall, the season was better than last year, and next year will be the first year that the Varsity players will have only had Coach AJ Pateras as their Varsity Coach. If the Chargers can improve their Secondary, as well as their Offensive Line, they will do great.