Problematic online companies: Temu and SHEIN
"Can you accept my invitation to help me get my free presents again? I have claimed it before."
I'm sure you've seen this phrase or one similar to it pop up in your notifications at some point in the last few months, or maybe even this week. This phrase is above a link, which leads you to an app called Temu. This link is usually sent by friends through social media, like Instagram or Snapchat. But what is Temu exactly?
Temu is an e-commerce company made into an app with several categories for consumers to browse through and purchase from. The company was founded in September 2022 in Boston, Massachusetts. Over time, they were able to create a global supply chain infrastructure as their app became more known around the world, especially in the United States. The company is an LLC, with most products shipped directly to consumers through China. The app sells nearly everything you could think of: clothes, shoes, electronics, home goods, beauty products, pet supplies, car accessories, etc. Temu securing their products through China seems logical because of their connection to a company called Pinduoduo. Both companies are subsidiaries of Pinduoduo Inc.
The main reason Temu was able to gain such global relevance and a substantial number of customers was through a unique marketing technique. The app incorporates pop-up mini-games, offering an intriguing commodity. Some of these games are "Welcome Gift! Spin the Wheel to earn your gift!" or "Pick a card and get MORE gifts." These games cause the app to seem like a potential scam. Despite being hesitant at first, several consumers have played these games, won a free gift, and received the product. This doesn't make sense financially, until you learn the reason the company is able to do this.
"Invite Friends, Get Free Gift," sounds similar to the phrases mentioned prior and is the reason the company can still make a profit through distributing free products to consumers globally. Shoppers have the ability to win a free gift by sharing a link of the app to all their friends and family. The company makes profit off of this because they receive money through the number of app downloads as well as orders customers make after downloading it. Once shoppers go to check out, they see another plus to buying from them.
Not only are the products inexpensive; you receive free gifts and you don't have to pay for shipping. The combination of all these marketing tactics and their launch date in late 2022 is what has made the app relevant and competitive in the e-commerce world, even against a website that ruled it just two years before.
SHEIN is an online shopping website that predominantly sells clothes, but has now grown to include several other adjacent shopping categories such as shoes, accessories, beauty products, and more. The company was originally founded in 2008 by the entrepreneur Chris Xu under the name ZZKKO, in Nanjing, China. Due to the COVID-19 pandemic shutting down most businesses in 2020, online shopping became the go-to way for consumers to shop. By 2022, SHEIN had become the most popular fashion brand in the world. Nobody could shop in person for a long time, and SHEIN offered clothes at an unusually cheap price. SHEIN was also revealed to be Google's most searched brand in 113 countries, according to Vogue Singapore.
Since SHEIN has gained an immense amount of global consumers over time, they give off the impression they are an established, lawful company. Many shoppers are unaware of the true nature of this company beneath the disguise of inexpensive prices and global connections. SHEIN has been accused of several allegations over the years, such as releasing tons of carbon emissions, using social media influencers to promote their products, making it appear to consumers that it's a decent company, and, possibly the worst yet, appalling working environments in manufacturing facilities.
After discovering these allegations, the United States Congress implanted a ban on all imports from the Xinjiang region; the United States doesn't accept shipments from other countries if there are concerns of illegal working conditions and violations of labor laws.
"In one factory, Channel 4 found that workers receive a base salary of 4,000 yuan per month — roughly $556 — to make 500 pieces of clothing per day and that their first month's pay is withheld from them; in another factory, workers received the equivalent of four cents per item. Workers in both factories were working up to 18-hour days and were given only one day off a month. In one factory, the outlet found women washing their hair during lunch breaks, and workers were penalized two-thirds of their daily wage if they made a mistake on a clothing item." Sangeeta Singh-Kurts wrote about the undercover documentary posted on U.K. Channel 4 and unveiled for The Cut. SHEIN's factories also have immense impacts on the environment.
"As a result, the company leaves about 6.3 million tons of carbon dioxide a year in its trail—a number that falls well below the 45% target to reduce global carbon emissions by 2030, which the U.N. has said is necessary for fashion companies to implement to help limit global warming," TIME writer Astha Rajvanshi wrote.
Evidently, there are several proofs that SHEIN is a deplorable business, so is Temu any better? Temu is comparable to SHEIN in the sense that they are both popular e-commerce businesses, yet the two are different when it comes to how they operate.
"The key difference between Temu and SHEIN is the former's innovative Next-Gen Manufacturing model, which is responsible for Temu's ability to offer significantly lower prices than its competitors," Harlem World wrote. "Temu is able to achieve significant cost savings of up to 50% compared to conventional systems through its innovative approach of end-to-end optimization of the product life cycle, going beyond production and distribution to encompass product design and last-mile delivery."
Temu is arguably surpassing SHEIN because of their current dominance in e-commerce, their sustainable business model, and the fact they don't have the allegations SHEIN has received. For these reasons, Temu would be a more preferable company to purchase from, but prior to doing so, one should consider the faults that they have when it comes to delivery.
"Temu itself acknowledges that its orders take longer to arrive than those from Amazon—typically seven to 15 business days—as they come from 'overseas warehouses.' But it appears that Temu also has had trouble delivering inside that larger time window. In October, the Boston branch of the Better Business Bureau opened up a file on Temu and has received 31 complaints about the website," Andrew R. Chow wrote.
Another issue with Temu is their sizing. The sizing can be confusing because some items are measured in "Asian small," "Asian medium," and so forth. Shoppers have to double-check if the size they normally purchase from companies and stores here in the U.S. corresponds with the sizing.
Everything considered, out of both of these companies, Temu is a better place to purchase products. Regardless of the discounts and low pricing, consumers should always research a company before purchasing from them, no matter how professional, law-abiding, and well-established they seem.
Resource Links:
https://www.thecut.com/2022/10/shein-is-treating-workers-even-worse-than-you-thought.html
https://time.com/6243738/temu-app-complaints/
https://time.com/6247732/shein-climate-change-labor-fashion/
https://www.harlemworldmagazine.com/how-temu-and-shein-are-very-different/
https://www.newsnationnow.com/business/tech/shein-temu-problematic-to-forced-labor/
https://www.cnbc.com/2023/05/01/shein-china-congress-forced-labor-inquiry.html
https://www.cnn.com/2022/12/06/business/china-shein-labor-conditions-investment-hnk-intl/index.htm
https://www.cnn.com/2023/04/23/tech/temu-shein-us-concerns-intl-hnk/index.html
https://time.com/6247732/shein-climate-change-labor-fashion/
https://vogue.sg/shein-fashion-brand/
https://fortune.com/2022/12/06/shein-factory-investigation-finds-breached-local-labor-law/
https://www.cnbc.com/2023/05/01/shein-china-congress-forced-labor-inquiry.html
View Comments (2)
Donate to The Charger Account
Your donation will support the student journalists of Dos Pueblos High School. Your contribution will allow us to purchase equipment and cover our annual website hosting costs.
About the Writer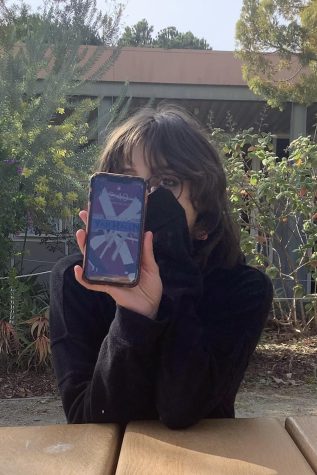 Cheyenne Sesma, Assistant to the Multimedia Editor
Freshman Cheyenne Sesma is an artist to her core. Interested in art from a young age, she has polished her talent over the years. She has particularly...