Reporte de WASC
Hace unas semanas hubo un grupo que se llama WASC o La Asociación Western de Escuela y Colegios. Muchos estudiantes escucharon que iban a ver oficiales entrando a sus clases. ¿Pero qué es WASC? WASC es un grupo voluntario que va a escuelas para observar, dar reportes y sugerencias acerca de cómo pueden hacer cambios las escuelas para que sean mejor en todos aspectos– como la académica, inclusividad, la seguridad de las escuelas y más.
Este grupo vino a nuestra escuela Dos Pueblos y dieron un reporte al respecto de cómo está la escuela y en qué podemos hacer cambios para que nuestra escuela sea mejor. En el reporte, se explican áreas de excelencia, pero también se destacan áreas en cuáles podemos mejorar. Primero, para saber en que se basa la evaluación, la evaluación está enfocada en la misión de Dos Pueblos:
La Mission de Dos Pueblos
En Dos Pueblos, los estudiantes aplican el aprendizaje y las habilidades del siglo 21 en contextos significativos para que puedan convertirse en ciudadanos seguros, capaces y proactivos en un mundo cada vez más diverso y que cambia rápidamente.
Sobre el reporte unas áreas de celebración fueron:
El liderazgo del sitio está formado con la colaboración y apoyo.
Como uno entero los maestros están incorporando oportunidades para escoger, y también aprendizaje de maestría e igualmente en proyectos.
Todos los estudiantes tienen acceso a clases difíciles y clases diversas como acceso universal clase de Inglés, Innovación, Inscripción doble, AP, y IB con la inclusión de IB Mérito Scholares.
Los maestros están adoptando un modelo de aprendizaje de maestría para determinar las notas de los estudiantes.
Los estudiantes aseguran que en su escuela se sienten seguros, incluidos y también que tienen al menos un adulto con quien pueden hablar si ocupan ayuda o asistencia.
Dos Pueblos tiene un campo protegido y seguro que acentúa un ambiente de aprendizaje para todos los estudiantes.
También en el reporte las áreas para mejorar fueron:
Continuar dando oportunidades a los padres para que aprendan más del campo, programas y recursos en grupos grandes y chicos enfocando en las barreras de cultura y lenguaje que existen en la comunidad.
El proceso del currículo "Afable, Medio, y Picante" y designación (honores o preparatoria de colegio) ocupan ser comunicados con todos los titulares de estaca; un sistema para seguir el progreso para designación debe ser más explícito.
Seguir el desarrollo de la implementación de Hábitos de corazón.
Dos Pueblos ocupa crear procedimientos dándoles a los estudiantes explícito, realimentación en salones y evaluaciones estandarizadas para que estudiantes entiendan sus niveles de logros y cómo pueden alcanzar la maestría.
Los servicios de la salud mental deben desarrollarse más para acomodar el número creciente de referencias de estudiantes.
El personal de instrucción, con el apoyo del equipo de liderazgo, desarrollará una definición unificadora de rigor para que los estudiantes de todos los niveles de rendimiento participen en actividades de aprendizaje desafiantes.
Para ver más información del reporte vayan a este link:
Reporte de WASC
Leave a Comment
Donate to The Charger Account
Your donation will support the student journalists of Dos Pueblos High School. Your contribution will allow us to purchase equipment and cover our annual website hosting costs.
About the Writer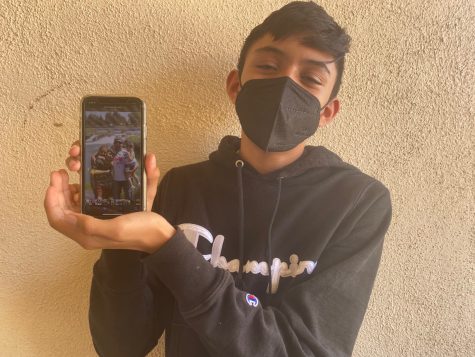 Diego Mena, Reporter
Diego Mena (10) casually shows a picture of his family, on their way to Yellowstone National Park. He values his family deeply, recalling fond memories...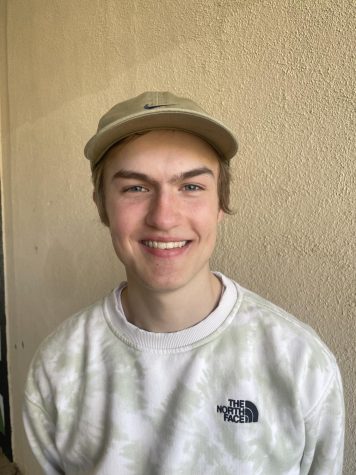 Logan Surber, Multimedia Editor
Senior Logan Surber has grown up in Santa Barbara, and he enjoys the isolation and life skills he has learned. At DP, Logan enjoys being involved in the...