Detrás de sus ojos… estudiantes multilingües emergentes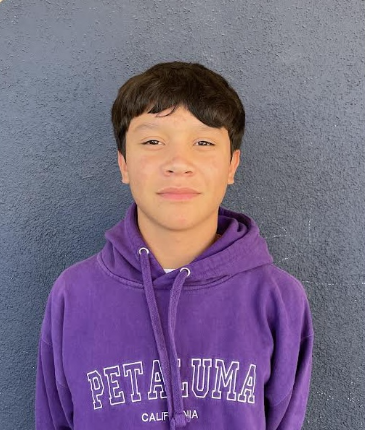 Cómo muchos ya saben, puede ser bastante difícil ser expuesto a un nuevo idioma. No solamente eso, pero tener que aprenderlo y practicarlo a diario es un gran reto. En Dos Pueblos tenemos muchos estudiantes multilingües emergentes y un alumno, Mario Alexis Pinto Rodriguez nos platicó sobre su experiencia en Dos Pueblos como estudiante.
Mario es de la ciudad de Guatemala y va en el grado 11, describe su experiencia en Dos Pueblos como algo muy nuevo para él. Estudiar inglés le toma mucho tiempo ya que tiene que aprenderlo y usarlo con fluidez todos los días. "El inglés se me hace muy fácil entenderlo, pero difícil al hablarlo porque no lo practico mucho," explica Mario. Mario enfrenta este reto todos los días. Pero tanto como ve la dificultad en aprender el idioma, también ve lo positivo. Nos contó que algo positivo para él es poder entenderlo cuando alguien se comunica con él en inglés. Al seguir luchando con este reto, él mira su futuro con los ojos abiertos hacia las oportunidades nuevas. Mario expresa, "Planeó graduarme de la high school y seguir al colegio." Una de las cosas que desea tomar de esta nueva experiencia de aprendizaje es usarlo a su favor para completar la escuela. Ser multilingüe atrae muchas oportunidades al igual que más beneficios en las escuelas y en los trabajos. El conocimiento de más de un idioma, es una habilidad para la vida muy útil.
Puede ser incómodo para los estudiantes estar en una posición donde se sienten menos que los demás. Es decir, quizás se sientan menos porque no comprenden completamente lo que les viene tan fácilmente a otros. Por eso, es importante que tengan a alguien quien los apoye a través de lo que sea. Deben encontrar una persona aquí en Dos Pueblos que les ayude y motive más. Tal vez alguien como la señora Brisa quien trabaja con y se enfoca en estudiantes multilingües emergentes. "La señora brisa siento que me ha ayudado y motivado mucho porque siempre está ayudándome y diciéndome que si puedo," expone Mario. Es muy valioso para estos alumnos que tengan a alguien que crea en ellos y los motive hacía el éxito.
Leave a Comment
Donate to The Charger Account
Your donation will support the student journalists of Dos Pueblos High School. Your contribution will allow us to purchase equipment and cover our annual website hosting costs.
About the Writer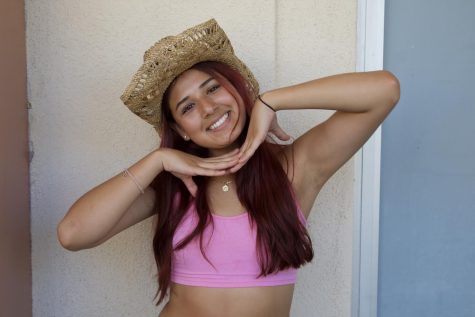 Ruby Rubio, Reporter
Ruby Rubio (11) reflects on her passion for horses and her family culture. Ruby grew up attending rodeos almost every weekend with her father in Bakersfield,...