Community in my Coffee
Old Town Coffee is a family-owned coffeehouse in the Old Town district of Santa Barbara. Their lattes come with a likable community and collaborative, can-do owners.
On Jan. 1, 2018, Rachel Ward and her husband Tim Ward signed the lease and became the owners of their future coffeehouse's location. After several months of preparation, they opened Old Town Coffee on July 18.
When their business first opened, they worked with other businesses to attain supplies for their menu items. After gaining all the necessities to make their coffee and food items, they began to see a clientele forming.
"I would say it started to do well from the very beginning and every single month we did better to the month prior to that, all the way up until the pandemic," Rachel said.
The pandemic was a significant hardship for many local business owners including Tim and Rachel.
"People weren't coming out at all. In the beginning, people weren't doing the Grubhub and they weren't doing the other food delivery services. It wasn't until a little bit later into it that people started to get kind of creative," Rachel said.
Old Town Coffee also had to deal with COVID-19 restrictions, such as no inside seating. When outside seating was allowed, social distancing was mandatory.
"People had to be six feet away from each other, there were lots of restrictions, and people were afraid," Rachel said.
A little while after the pandemic happened, the owners decided to invest in a couple changes for their business. They purchased a machine which would make their in-person clientele grow again.
"We bought a roaster and we started roasting our own coffee and although the roaster was a very large expense for us, it was worth it because then we no longer had to buy our roasted coffee from other people," Rachel said.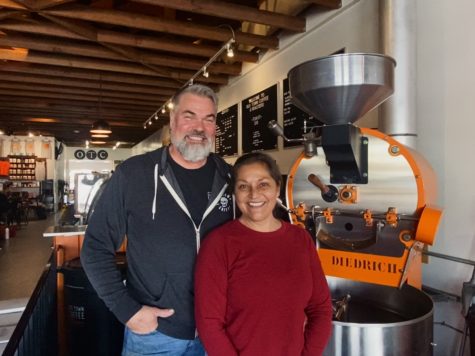 In addition to buying a roaster, the owners rented the space next door to them, creating a much larger area where customers could enjoy their lattes six feet away from each other.
"We took down the fence and now we have a really large patio. It's double what it was before and that allowed us to have more customers," said Rachel.
After investing in these two business decisions, they received even more clientele. Although they don't buy coffee locally anymore, they still work with businesses around town for the food and merchandise.
"Mostly what we do is coffee, so what we do is we go around town and pick out our favorite things from people and places," she said.
OTC buys their menu items from D'Angelo's, Anna's bakery, Spudnuts, and a handful of other places. Several women with home-permitted kitchens make baked goods for Old Town Coffee. Another person in town makes merchandise, such as t-shirts.
"The biggest thing that we do is we get everything locally," she said.
Old Town Coffee now has two locations: one in Goleta and another on State Street in Santa Barbara. They now have a large community along with their in-shop roasted coffee, which you can smell from down the street. With less restrictions now, there is inside and outside seating. They also have had several musicians, dancers, light shows, and many other types of shows outside on their patio. Rachel said she has a favorite band that has comes to play at OTC.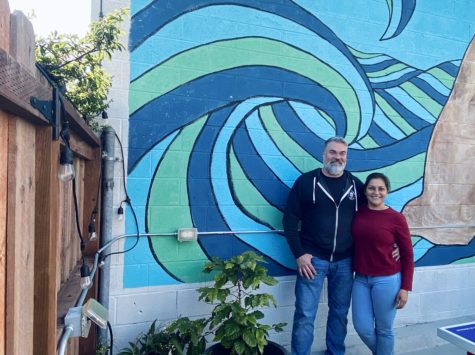 "Colonel Angus is my favorite…they are an AC/DC cover band. They are loud, loud, loud," Rachel said.
Since 2018, Tim and Rachel's business has grown a lot. Now they make their own coffee, manage two locations, work with many businesses, and communicate with local musicians and other skilled people in town. The owners are in the process of their latest investment at the moment, another Old Town Coffee location.
"We're opening up in Carpinteria in 2024," Rachel said.
Updated: 4/12/23
Leave a Comment
Donate to The Charger Account
Your donation will support the student journalists of Dos Pueblos High School. Your contribution will allow us to purchase equipment and cover our annual website hosting costs.
About the Writer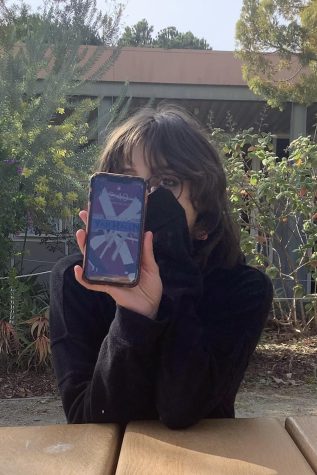 Cheyenne Sesma, Assistant to the Multimedia Editor
Freshman Cheyenne Sesma is an artist to her core. Interested in art from a young age, she has polished her talent over the years. She has particularly...