Ranking Austin Raymond's pets throughout the years
Number 1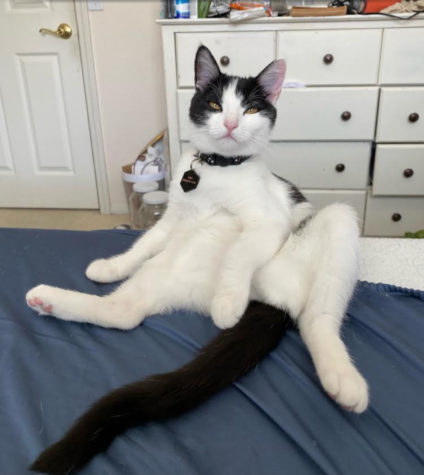 Two-and-a-half-year-old cat BMO is a black and white tuxedo cat. She enjoys pets and scratches on the top of her head or behind her ears, but only during early mornings or evenings. BMO has a habit of smacking people's ankles and watching them sleep.
"Yea she sits outside of my room and watches me through the crack in the door, and whenever I have friends staying over she perches above the couch where they're sleeping and then just watches them sleep," her owner, Austin Raymond, said.
She's very playful and bites softly when she's messing around, unfortunately, her scratches aren't so gentle.
Number 2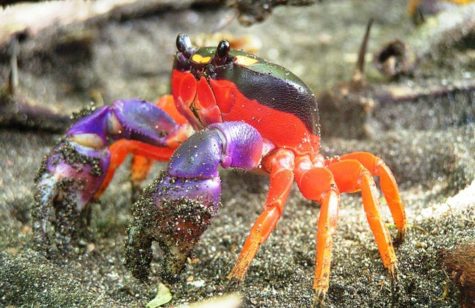 At age 21 Austin had three Halloween moon crabs.
At the time he was "young and naive," as he put it.
They had a diet of bloodworms, pellet food, pieces of cuttlefish, and whatever other edible things they could find in their tank. These crabs can usually live up to eight years. Austin's crabs were not so lucky.
"They all escaped at various times," says Austin. "They broke out of the aquarium and dried up in my housemates' rooms."
One crab crawled into one of his housemate's bathrooms and scared him when he went in. Another climbed into his other housemate's closet and in the morning Austin was texted a picture of the now-dead crab. The last crab is believed to be under Austin's dresser, possibly to this day.
Number 3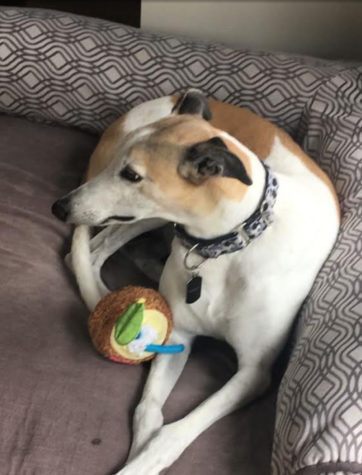 Jonah was a greyhound belonging to Austin's mother, sadly he passed away a year and a half ago. He used to be a racing dog in Tijuana; he was traumatized from his time on the track. Jonah only let Austin, his mom, and his step dad pet him.
"He was really anxious, but we were able to bond over that," recalls Austin.
He always had his piña colada toy with him and he would lounge around outside.
Number 4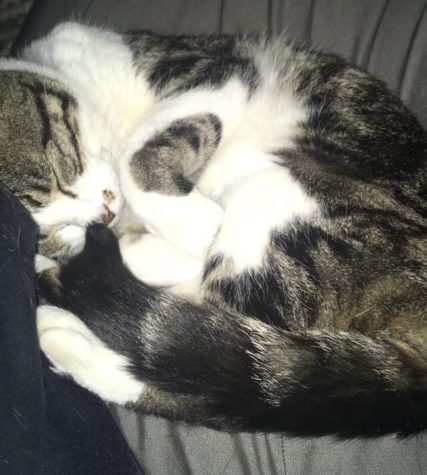 KT is a white and gray/brown thirteen-year-old tabby cat who lives with Austin's mother. She likes to eat spiders and is obsessed with licking butter and bacon. Initially she was really shy and it took about three years for her to warm up to the family, but now she's extremely needy and very vocal about how much she wants attention.
"She was my first real pet, and I'll always love her," says Austin. "She's basically my first born child."
Number 5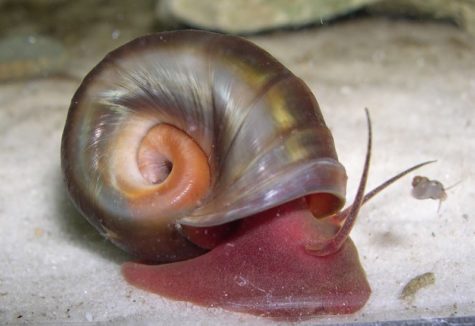 Austin has watched over four generations of ramshorn snails as they've existed in his self sustaining ecosystem. They coexist with flatworms and tubifex worms along with a variety of plants and microorganisms.
"Initially there were just five, but now there's about twenty or thirty," says Austin.
When the snails die they get eaten by the worms, which in turn feeds the plants with their waste, which in turn sustains the snails.
Number 6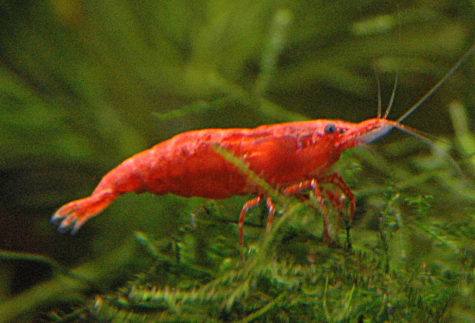 When Austin first got these cherry shrimps there were only about ten, but much like his snails they multiplied up to a number close to 50. They would swim around eating algae and over time they set up their own little colony. The shrimps would interact with each other in different ways and the females would give birth to about ten babies.
"They would hold the eggs under their bellies to protect them and make sure they were properly oxygenated," says Austin.
In the end they all got wiped out by a fungal outbreak, leaving nothing but an empty, inactive, tank.
Honorable Mention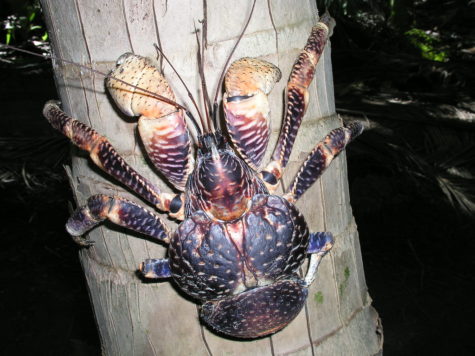 Upon being asked what other animal he would like to own, Austin Raymond responds with "a coconut crab."
These behemoth crabs are the largest arthropods that live on land; the pinch force of their claws rival the bite force of a lion.
"You'd live on edge cause you don't know if you're gonna put your foot down and it's just gonna get snapped off," Austin said.
Leave a Comment
Donate to The Charger Account
Your donation will support the student journalists of Dos Pueblos High School. Your contribution will allow us to purchase equipment and cover our annual website hosting costs.
About the Writer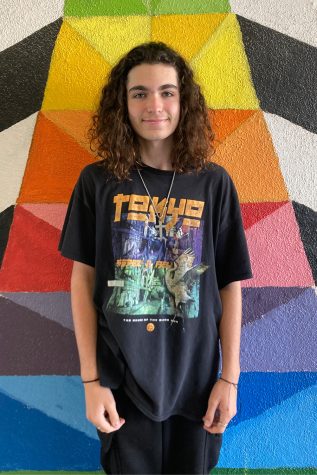 Sean Reilly, Reporter
Sophomore Sean Reilly is a reporter for the Charger account, and a part of the Innovate program at DP. Outside of the classroom, Sean has been watching...