Environmental assessment conducted at DP
Last month, Dos Pueblos principal Bill Woodard was notified about concerns over a potential environmental risk at DP campus after a number of DP staff members had been diagnosed with some form of cancer in the past. The district responded by conducting an environmental screening of the campus to identify any problems.
After being informed of the worries in mid-December of 2022, Woodard called Superintendent Hilda Maldonado and was then given a list of DP staff members that had been diagnosed with any form of cancer dating back about 40 years.
The concerns were reported to SB Unified district and Chief Operations Officer Steve Venz, and then brought to the SB County Public Health Department who was in contact with the California Department of Public Health. According to Woodard, it was efficiently and immediately decided that the district would investigate the situation as soon as possible.
"It's real for many of our staff, and I share their concern. I don't know if our rates of cancer are higher than the general population, we don't even know if we should be concerned, but since it's uncertain, we want to look into it," Woodard said.
Conducting this investigation was Geosyntec, a firm that specializes in environmental risk assessments, including on school campuses. Starting on Monday, December 19, and throughout the first week of winter break, Geosyntec performed tests on various areas throughout the campus. Woodard stated that Geosyntec was very thorough and professional in their investigation.
The tests included taking air samples from outdoor areas in and around campus as well as indoor air samples from almost all the buildings on campus. They also took samples from the soil and from the buildings themselves. These samples were recorded and have been sent to Geosyntec labs to be analyzed.
A summary of the results will be provided to the district around early February and will be shared with DP families and staff as soon as possible.
Another topic of concern has been the use of asbestos while constructing the buildings of DP in the 1960s. Asbestos was a common substance in construction that has since been banned due to its harmful effects on people's health. Although it is present in many buildings in Goleta, it is not harmful unless it is disturbed and put in the air.
"They replaced the carpet in the band room this summer, but before they could replace the carpet, they had to have this company come in in these hazmat suits and spend four days doing all this abatement to make sure the asbestos is not going to be disturbed," said Woodard.
Despite the presence of asbestos, it is still uncertain if the results of the investigation will show any correlation. It is also still uncertain that there even is a problem to begin with. However, the situation is a top priority for the district, as stated by Woodard in an email sent via Student square.
"Hopefully this will give us peace of mind that our campus is completely safe," Woodard said. "And if it isn't safe, we will address it right away."
View Comments (2)
Donate to The Charger Account
Your donation will support the student journalists of Dos Pueblos High School. Your contribution will allow us to purchase equipment and cover our annual website hosting costs.
About the Writer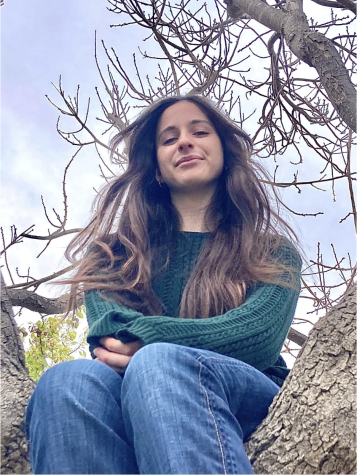 Ava Canfield, News Section Editor
In an alternate universe, sophomore Ava Canfield would be a hot pink or electric blue poison dart frog living by a creek in the rainforest, spending her...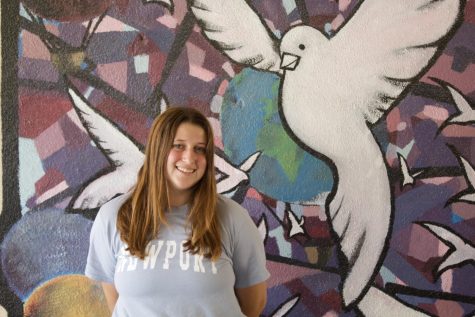 Sequoia Chamlee, Social Media Editor
Sequoia Chamlee (12) enjoys traveling all around the world with family and friends. She has traveled to many states within the U.S. with her all-time favorite...