DP senior Ishita starts mental health podcast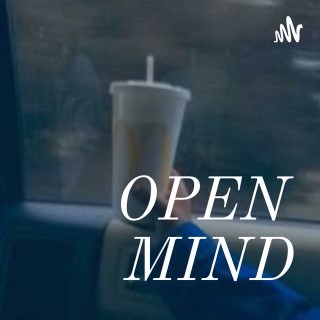 Senior Ishita Srivastav started a podcast last month to discuss and destigmatize mental health. Her podcast, called Open Mind, has two episodes published on Spotify, both of which discuss understanding the future and finding comfort.
"With my podcast, I hope to explore mental health," Ishita said. "I essentially want to let other people know that there is someone out there that kind of shares the same thoughts."
Ishita has had the idea for a podcast like this since February.
"I was going through a couple of hardships, I wasn't in the right state of mind and I was doubting myself a lot," she said. "I just kind of thought to myself, 'if I had someone that thought the same way I did, it would be really comforting. It wouldn't make me feel alone in that process.'"
She plans for the podcast to discuss hard-hitting topics that aren't usually discussed, and has plans to interview peers and school administration.
"I've created a list of a couple questions that I want to tackle, and they're really thought-provoking," she said. "I'm going to just slowly go through those and see where it takes me."
Ishita is planning on releasing one episode a week, ranging from five to seven minutes in length, depending on the gravity of the situation. She also said she wanted to explore the topic of phone usage in an upcoming episode.
"I rely on my phone a lot," she said, "and sometimes my parents tell me, 'why are you on your phone? You have us, you have other people, why don't you use us? And why do you use your phone?' So I kind of want to delve into that topic as to how I've come to rely on my phone instead of actual human people."
Ishita prepares a list of bullet points before each episode and records them on her phone. She then edits the episode, which she said is to make it sound as professional as possible.
"Sometimes I do have difficulties trying to pack in everything I need to talk about," she said, "and then I think recording is sometimes a difficulty. It's hard to find a quiet place sometimes because there's so much going on."
Some of her peers have given her feedback about the podcast.
"Some people have told me, you know, it needs to be a little bit more clear," she said. "But I think my podcast isn't necessarily supposed to be a very structured podcast, it has to obviously have some structure, but it's made to kind of be slightly sporadic."
Ishita said she hopes the podcast helps people deal with difficult situations and become more independent.
"I just want them to take away the fact that they're not alone," she said, "and sometimes the thoughts that pop up in their head, they're not fighting those thoughts by themselves."
Leave a Comment
Donate to The Charger Account
Your donation will support the student journalists of Dos Pueblos High School. Your contribution will allow us to purchase equipment and cover our annual website hosting costs.
About the Writer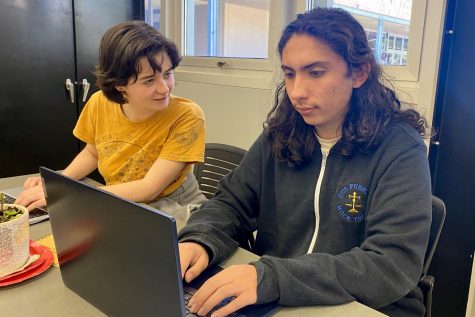 Jacob Molina, Co-Editor-In-Chief
DP senior Jacob Molina has had a positive experience at DP. As a member of journalism, yearbook, and Mock Trial, he is very involved in various activities....