Conozcan a la senorita Montiel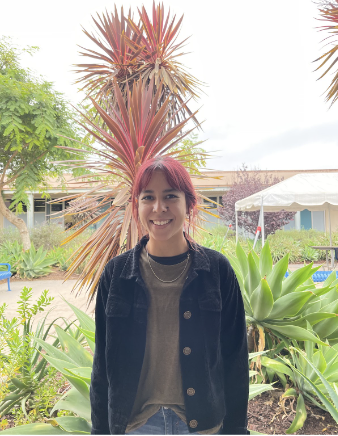 Todos los maestros y maestras de Dos Pueblos se aseguran que todos tengan una gran experiencia en cada clase. Su meta es que los estudiantes aprendan las cosas académicas requeridas al igual que las habilidades que serán valiosas a través de la vida. Muchos de los maestros y maestras se enfocan en enseñarles cosas que realmente van a usar y valorar en el futuro cuando sea necesario. La Maestra Señorita Montiel, la cual lleva dos años siendo maestra de español y empezó este año en Dos Pueblos, nos platicó un poco sobre su experiencia siendo maestra de español y también sobre su filosofía de enseñanza.
"Pues yo creo que mi filosofía es siempre aprender tanto como los estudiantes aprenden. Aprender de los estudiantes, aprender qué les gusta, cómo aprenden mejor y a la misma vez que ustedes puedan aprender de mí– quizás cómo comunicarse en español. Siempre estar al mismo nivel en vez de creerme que yo soy la que estoy a cargo y no quiero que ustedes hagan lo que yo quiera. No? Yo quiero aprender junto a ustedes y quiero hacerlo en una manera que los fascine y que los invite al lenguaje" dice La Señorita Montiel.
La Señorita Montiel explica que su mayor objetivo siendo maestra es saber cómo ayudar a sus estudiantes aprender al igual que ella aprende de sus estudiantes. También desea poder ayudar a que sus estudiantes puedan comunicarse con aquellos que pueden hablar español con fluidez.
También explicó cómo ha sido su experiencia con la cultura y comunidad desde que llegó aquí a la escuela Dos Pueblos. Explica la Señorita Montiel, "La comunidad es muy agradable, todos de la oficina como Mr. Woodard y Mrs. Bodenhammer me han recibido de buena manera, también el departamento de español. Todos han sido muy amables y amigables. Los estudiantes son muy buenos, muy chistosos y simpáticos. En general Dos Pueblos es una escuela increíble".
Leave a Comment
Donate to The Charger Account
Your donation will support the student journalists of Dos Pueblos High School. Your contribution will allow us to purchase equipment and cover our annual website hosting costs.
About the Writer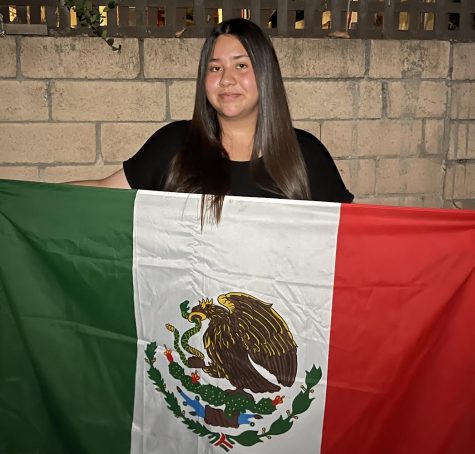 Citlali Ibarra Torres, En Español Section Editor
Citlali Ibarra Torres (11) joined Journalism hoping she could help all students feel welcome in the classroom as well as the website. She loves her culture...