The SB International Orchid Show returns (Gallery)
This art display, which includes a variety of orchid species and various other plants, was one of many exhibitions at SB's 75th annual Orchid Show.
The Santa Barbara International Orchid Show Returns (Gallery)
The 75th annual International Orchid Show returned to Santa Barbara from March 10-12 for the first time in three years. It took place at Earl Warren Showgrounds and featured orchid displays from all over the world.
The Santa Barbara International Orchid Show is considered one of the oldest, largest, and most prestigious orchid shows in the United States. This year, the exhibit hall was filled with thousands of orchids on display. It also included an art show, flowers being sold by local nurseries, and even an orchid doctor.
The orchid family is the world's largest flowering plant family with nearly 28,000 different species and still counting. Orchids grow on every continent except Antarctica, and this year's show featured flowers from Thailand, Peru, Taiwan, Colombia, and Ecuador. In addition, there were plenty that were grown in the region of Santa Barbara which has a mild Mediterranean climate, suitable for raising the flowers.
This setting drew wealthy industrialists of the early 1900s to Santa Barbara for its resorts and perfect climate. Exotic and unusual orchid species were then mass-planted in the elaborate gardens of their Montecito and Hope Ranch estates. As a result, the orchid industry in Santa Barbara flourished and the area now produces more orchids than any other region in the country.
The first Santa Barbara International Orchid Show took place in 1945 in Montecito as a feature of a flower show hosted by the Santa Barbara Horticultural Society. In the following years, it took place in downtown Santa Barbara and moved to its present location at Earl Warren Showgrounds in the early 1960s.
Over the years, Santa Barbara has attracted top commercial growers and is now home to one of the largest orchid farms in the world, the Dos Pueblos Orchid Farm, only a few miles from Dos Pueblos High School.
The farm sells millions of orchids each year. It was established in 1943 by Samuel Mosher and cost $1.5 million.
Below is a list of all the exhibitors and vendors who put on the orchid displays that are featured in the photo gallery.
https://sborchidshow.com/exhibitor-vendor-list-2023/
Leave a Comment
Donate to The Charger Account
Your donation will support the student journalists of Dos Pueblos High School. Your contribution will allow us to purchase equipment and cover our annual website hosting costs.
About the Writer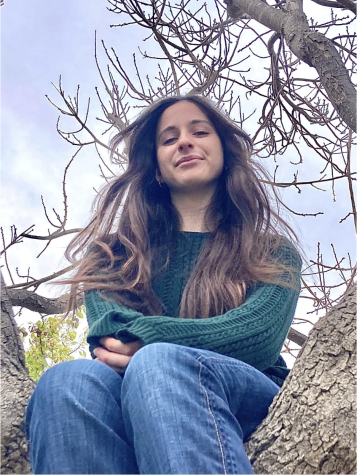 Ava Canfield, News Section Editor
In an alternate universe, sophomore Ava Canfield would be a hot pink or electric blue poison dart frog living by a creek in the rainforest, spending her...