Mes Nacional de la Herencia Hispana
El mes de la herencia hispana o mes de la hispanidad es para honrar a las personas de origen hispano en los Estados Unidos y también a todos sus seres queridos que siguen en sus países. El mes comienza el 15 de septiembre y termina el 15 de octubre y también sirve para reflejar la diversidad que hay dentro de los Estados Unidos. Además, celebra todos los aniversarios y eventos que se llevan a cabo durante el mes.
El mes de la herencia hispana fue establecido por primera vez en 1968. Al inicio, duraba una semana y fue conmemorado por medio de una legislación aprobada por el presidente Lyndon Johnson. Después de algunos años, en 1988 la celebración se extendió a un mes durante la presidencia de Ronald Reagan. El 15 de septiembre se celebran los aniversarios de las independencias de varios países de latinoamérica como Costa Rica, El Salvador, Guatemala, Honduras y Nicaragua. Además, México y Chile también celebran el día de la independencia el 16 y 18 de septiembre. Muchos países latinos de habla hispana conmemoran a sus pueblos indígenas y celebran el Día de la Raza el 12 de octubre. Durante el mes hay muchas celebraciones que se llevan a cabo y todas merecen ser reconocidas y honradas. Igualmente, se merecen ser honradas todas las personas hispanas que hacen un gran impacto en los Estados Unidos.
El mes de la herencia hispana es tan importante y se celebra de muchas maneras diferentes. Durante el mes se puede celebrar ya sea viendo películas, documentales, leyendo libros o escuchando podcast hechos y producidos por hispanos. Algunas otras maneras para celebrar el mes pueden ser cocinar, comprar comida o visitar restaurantes hispanos. Además, pueden tomar un tiempo para llamar a la casa de sus seres queridos y, quizás, enviarles algo de dinero para honrarlos. Siempre es bonito acordarse de lo hermoso que es ser hispano, de donde vinimos y los hermosos recuerdos que atrae ese pensamiento.
Leave a Comment
Donate to The Charger Account
Your donation will support the student journalists of Dos Pueblos High School. Your contribution will allow us to purchase equipment and cover our annual website hosting costs.
About the Writer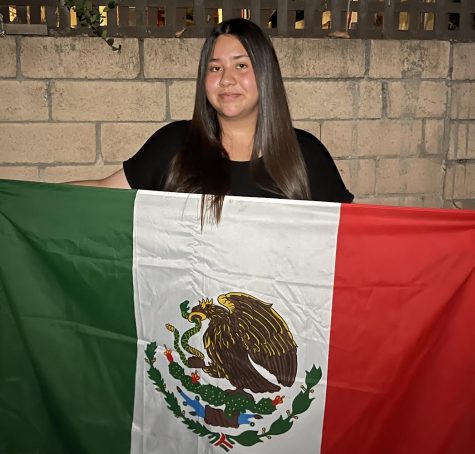 Citlali Ibarra Torres, En Español Section Editor
Citlali Ibarra Torres (11) joined Journalism hoping she could help all students feel welcome in the classroom as well as the website. She loves her culture...